After yesterday's news where the FAA allows certain electronic devices to be used in all phases of flight, both JetBlue and Delta are out of the gate first.
JetBlue posted this to their twitter feed: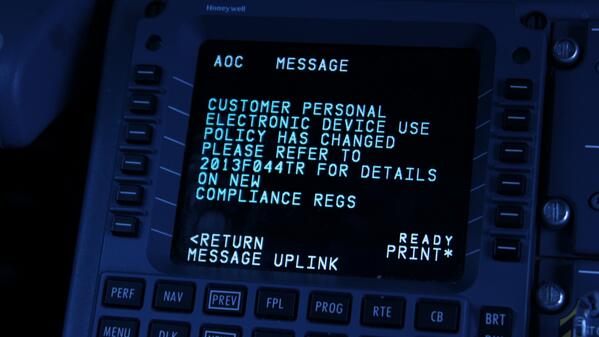 Image – JetBlue via Twitter – https://twitter.com/hellojetblue/status/396401561502371840
Meanwhile, Delta has posted the following on their Twitter feed:
https://twitter.com/deltanewsroom/status/396373813861969920
They have also released the following advisory to flight crews and attendants:

Delta's Instructions to flight attendants: Image via RunwayGirl Network. Note different destinations have different rules – this could get confusing quickly.
This makes Delta Mainline and JetBlue the first operators who are now allowing Personal Electronic Devices during all stages of flight.
There is a lot of work for some airlines who have yet to get their paperwork in order or can meet the standards, so expect varying rules for different airlines (and those who operate "express"/regional feeds) for quite some time.
Still. It is safe to use approved electronic devices for all stages of flight on Delta and JetBlue flights now…
HT: RunwayGirl – http://www.runwaygirlnetwork.com/2013/11/01/jetblue-and-delta-first-to-secure-faa-approval-for-passengers-expanded-use-of-electronic-devices-will-rivals-protest/
---
Want to keep up with me at GhettoIFE? Join me either by signing up for my newsletter, or follow me on Twitter @GhettoIFE for when there are posts to the blog!