In my other life when I'm not flying in a tight economy class seat (or not so tight seat ala last weekend), I spend a lot of time with computers and users… including the joy of password resets
One of things that can be the bane of any system is people choosing weak or simple passwords.
Why?
We rely on passwords to access key information systems each day (be it airline booking engines, banking, online shopping, corporate information systems… the list goes on) and as such they need to be secure.

Password login screen (and not mine – red is not a nice colour to work on as a background colour) – Image by Christiaan Colen via Flickr. Used under CC BY-SA 2.0
Keeper Security have released their list of top 25 passwords discovered in information system security breaches in 2016. I'm going to look at the top ten. Surprisingly – password is in at number 8.
So the top 10:
123456
123456789
qwerty
12345678
111111
1234567890
1234567
password
123123
987654321
Data – Keeper Security
Keeper Security shook their heads a lot at this list:
Looking at the list of 2016's most common passwords, we couldn't stop shaking our heads. Nearly 17 percent of users are safeguarding their accounts with "123456." What really perplexed us is that so many website operators are not enforcing password security best practices.
Most companies will make you use stronger passwords (for example, containing capital letters, numbers, symbols). Some will make you use long passwords – which can be a lot easier for the user as XKCD showed: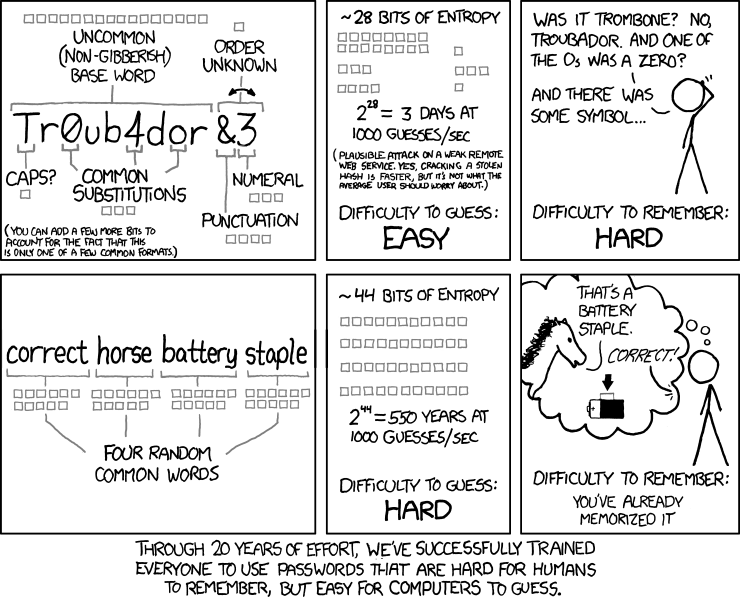 Image – XKCD #936 – Creative Commons Attribution-NonCommercial 2.5 License. (Just don't try using this password on Dropbox).
So people… if you have one of the passwords above, or one in the top 25 – please consider changing it for your own security.
---
Welcome to Economy Class and Beyond – Your no-nonsense guide to network news, honest reviews, with in-depth coverage, unique research as well as the humour and madness as I only know how to deliver.
Follow me on Twitter at @EconomyBeyond for the latest updates! You can also follow me on Instagram too!

Also remember that as well as being part of BoardingArea, we're also part of BoardingArea.eu, delivering frequent flyer news, miles and points to European readers.